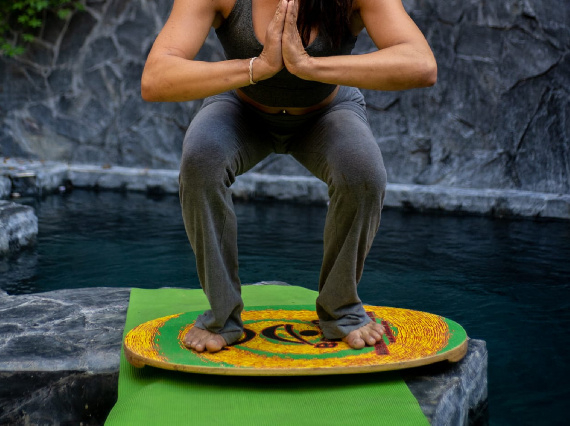 Date:
April 11, 2021 to December 31, 2021
In this class we use a yoga cushion underneath a balance board to hypersensitize the body to movement. Every tiny shift in
your posture or weight, will cause a response in the board beneath you. A push and pull, yin and yang of energy. We journey through a variety of positions focusing on poses used in nearly all styles of yoga, to allow you to tune into your body and balance in these poses. Heavy on a hand in cat-cow? Standing on your heels more than toes? Right side dominant? This class will let you know!